The king of Indian stock market, Rakesh Jhunjhunwala always keeps his money invested in shares and everyone keeps a close eye on what he buys and sells. His current net worth is more than 8200 Crores. You can assume what level of worth he has created solely from share market. He is a long term investor and buys shares of companies which he believes thoroughly.
The current month holding is shown in below table: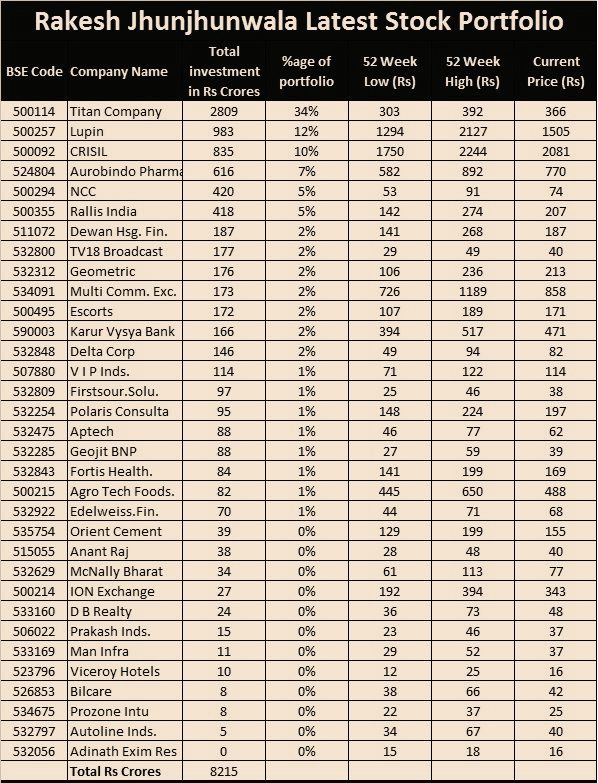 Many people blindly copy the portfolio of this great investor which can be very dangerous for you. As you are not aware at what price he bought the share at the same time you will not be aware at what price and time he will sale the shares. Hence, consider this as a reference and use your own analysis before taking any action.