Think of your dream vacation, the exotic destination which you always wished to visit. For some, it is watching the sunset on an idyllic beach, walking on the white sands, hand in hand with your loved one. There are those who want a perfect vacation to be on a stunning valley view at a dreamy hill station. For the adventure lover, it is the action-packed holiday or just a family trip to Disneyland.
It could be one of the above or all of the above. Having a dream of going for a perfect holiday is something all of us have. However, dreams are free and a vacation is not.
When it comes to planning a holiday or a vacation, the first thing most of look at is the timing. If the timing works out, then comes financial part of a holiday.
Now, what if the timing works out and not the money part of it? If you plan the whole trip and then find out that you do not have enough funds? Will, you let the financial aspect of your holiday bog you down? You don't need to let it get you down as a travel loan is the answer to your vacation finances.
In simple words, a travel loan is nothing but a personal loan for your travel needs. Travel loan is an ideal option to look at if you do not wish to spend a large amount at one time for your dream vacation. That would mean making a dent into your savings.
Why a travel loan?
Why would anyone take a personal loan for travel? The answer is why not take a travel loan?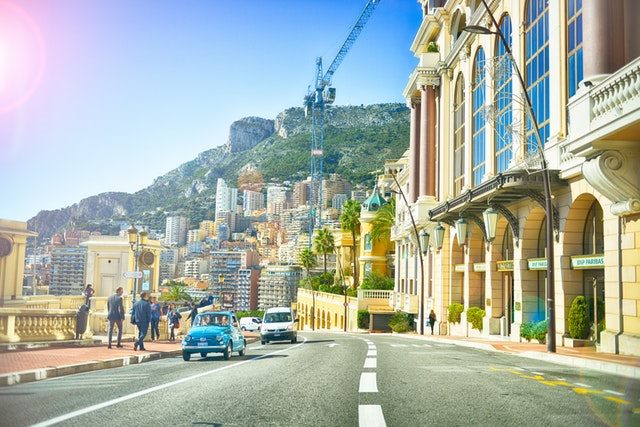 The travel loan is a personal loan that can be specially availed for all your travel needs. It allows you to travel to a destination for business or personal purposes.
You can avail a travel loan for domestic as well as international holiday trips that you want to take.
The amount you want to avail also depends on you. With a travel loan, you can head to Kerala for a grand houseboat stay or go to the sandy beaches of the Gold Coast in Australia or the stunning national parks of North America.
This itself gives you a reason to avail a travel loan, as you can choose to go any place you want. One of the best things about a travel loan is that it allows you the flexibility of paying for your vacation now and you easily pay for the loan later. Through the loan, you will barely feel the pinch of spending a chunk of money at your vacation.
How do you decide on your amount?
If you have decided on availing a travel loan, this is how you go on about deciding the amount.
Start with a checklist.
Check your present financial situation. If you have any existing loans or mortgages to pay off, try to see how you can accommodate the travel loan into your schedule. Always remember to borrow the exact amount you need and do not go for any extra amount. While it is very easy to get the loan, remember that a higher travel loan amount means more interest rate, which will cost you more. It is a great idea to budget your trip, arrive at an estimated amount and then apply for the travel loan.
Knowing your repayment options is very important while availing a travel loan. You can pay off the travel loan in very easy equated monthly instalments (EMIs) and not affect your monthly financial fabric or dent your savings for the same. The EMI amount is calculated on your interest rates as well as the travel loan tenure.
Next, find out the interest rates. The interest rates vary from institution to institution. Financial institutions like Tata Capital's personal loan interest rate start from 11.49%. This will give you a fair idea of how much your travel personal loan is going to cost, apart from the principal repayment.
Understanding the term period of the loan makes it easy to calculate your exact monthly instalment amount. So, do not forget to check for the travel loan term period.
Another important component of availing the travel loan is checking for your travel personal loan eligibility. Though the eligibility criteria rules differ from institution to institution, there are some basic requirements you need to fulfil to avail the loan.
How do you know if you are eligible?
To be considered eligible, you need to be in the age group of 23 to 58 years. If you are working for a company and are a salaried employee, you need to have a minimum salary of more than Rs 20000 per month. As a professional or self-employed person, you will be considered eligible if you have a minimum turnover of Rs 40 lakhs. Another eligibility criterion is that you should have a minimum work experience of two years and your current residence should be more than a year at the given address.
Since travel loans are personal loans meant for your travel requirements, they are unsecured loans with no collateral or guarantor. As they are unsecured loans, your CIBIL score plays a key role in making you eligible for the travel loan. Believe it or not, your personal loan eligibility depends on what your CIBIL score is.
A healthy CIBIL score of over 750 points increases your chances of getting the much-awaited approval. The CIBIL score is considered to be so important because it shows your creditworthiness and repayment capability. A high CIBIL score makes it very easy for you to avail the travel loan.
Once you are assured that you have everything ready for the travel loan, you can select the exact amount that you require for your grand holiday. Travel loans are very affordable with competitive interest rates and processing charges.
How do you apply?
The application process of the travel loan is very simplified and quick. You can even apply for the travel loan from the convenience of your home. All you have to do is fill the complete application form with all the required details.
Next step is to collect and keep all the required documents ready for collection. The travel loan expert from institutions like Tata Capital will get in touch with you. At a time of your convenience, the documents will be picked up from your home. After the credit and eligibility check, the travel loan will be disbursed in less than 72 hours.
A travel loan is a smarter way to take while you are planning your dream holiday. You do not have to spend large amounts of your savings all at once. The travel loan will not only cover your tickets, accommodation and travel expenses but also important on the trip expenses like local travel, travel insurance, contingency amount for travel or medical emergencies, shopping, food and other expenses that you may incur on your journey. With everything taken care of, all you have to do is let your hair down and enjoy your dream vacation. Instead of asking the question as to why, ask yourself why not?