Quite often, you may face a cash crunch and may need funds on an urgent basis. There are many banks and Non-Banking Financial Companies (NBFCs) that offer loans for personal use. Another viable option for obtaining credit is through your social circle of friends and family.
You may borrow personal loans, also known as unsecured loans, to meet your financial goals and objectives. You may borrow funds for any purpose such as meeting wedding expenses, taking an international holiday trip, making a down payment on a house purchase, or for further education. You may also borrow a loan to buy a new vehicle or to start your own business.
While borrowing funds from a bank or NBFC, you are required to repay the amount in a certain timeframe. You are bound by certain terms and conditions of repayment. However, the same is not the case while lending to friends and family. The terms and conditions of the lending are generally informal.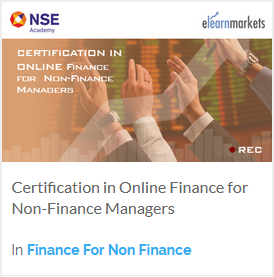 Failing to repay may cause strained relationships. Hence, it is necessary to lay down certain rules to avoid an awkward situation in the future. Following are three tips to keep in mind while borrowing or lending a personal loan to friends and family members.
Put the agreement in writing
Just like banks and NBFCs, you may put the transaction in writing. Treat the lending or borrowing process as any other business matter. You may also discuss the terms and conditions of the contract and put it in writing. This includes important terms of the deal such as the interest rate, the frequency of repayment, penalty involved in case of a missed payment, and tenure of the agreement, among others. Though you may feel a certain level of formality, it will help protect the relationship at a later date.
Determine your financial position
It is best advised to determine your financial position before borrowing money from your loved ones. Identify your cash inflow and your expenses. Only if you are in dire need of cash, you may opt to borrow.
In case you are lending a certain sum of money to your friends or family, you may test your financial limits first. Determine your budget, your income, and your outflow before agreeing to lend money. Failing to do so will put you in the same position as your loved one who needed to borrow money from you.
Do not expect special treatment
In case you have lent money, avoid expecting a position of power. Doing so may result in the relationship turning sour. Also, avoid controlling the way your friend or family member wishes to spend the money. They may have done their due diligence before borrowing and being authoritative in this aspect will do more harm than good.
Borrowing from a friend or family member offers relief during a cash crunch. However, it is necessary to keep the aforementioned points in mind in order to avoid bad debt or strained relationships.